Yes, I have a computer but I made a promise to myself that I would only be on when business warranted and NEVER on the weekend! So I have not turned my computer in since last Thursday and I am OK with that! I still check email and Facebook from my phone so I know if I need to attend to anything important but for the most part, I am just having fun in the pool with the Diva!

I know, that all too soon, I will be back in editing mode because Senior pictures are starting this weekend and going full force until those last minute folks are scheduled! I am excited to be working again but I have so enjoyed taking a break. When I say break, I mean dentist and doctor visits, running here and there so not really a break at all! I am slowing down a bit after my last SVT episode that sent me to the ER so that is a good thing and no episodes since is great! I go to get the hottest accessory in heartwear tomorrow. I get my holter monitor! I am not looking forward to it but I know it is all part of the diagnostic process.

For now, back to the pool to relax some more! Later peeps!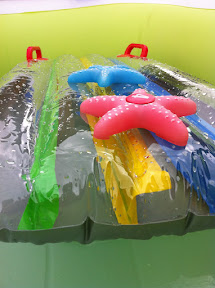 - Posted using BlogPress from my iPhone